Welcome again to the parade! Thank you to all who participated in last week's passion parade.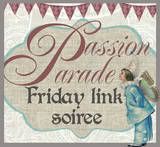 You made the party so much fun!
My special thanks to my wonderful friend Cindy of Art, Books, Tea for sharing her adorable cats to us and mentioning this party at her blog and inviting her friends over to join the party!
I am very excited to announce the winner of my give-away! But let me show-off this week's featured linkers!
Feel free to grab a this button if you've been featured!
I heard and tasted avocado for dessert like avocado ice-cream, but I'll give this Avocado frosting recipe from Dorothy of
Crazy for Crust
a "WHOA!" factor. As an avocado liker... I must give this a try
.
I am all about DIY. Although there's no alcoholic drinks can be found in our kitchen pantry, I think I'll make an exemption for this one.
Adrienne of Happy Hour Projects shared her homemade Vanilla Extract
recipe
.
...and speaking of D.I.Y, Jennifer of Town and Country Living made these lovely script paper carnations similar to what she seen at the store, though made of tissue paper, it is beautifully made.
And now, the winner of this door hang decor giveaway according to true random number generator is.....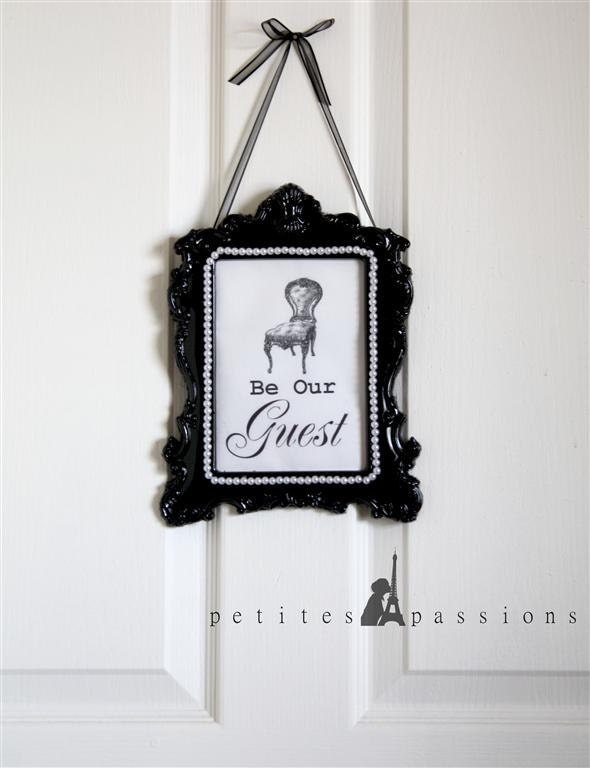 Congratulations to Kathe of Kathe With an E! Please mail me your mailing address so I can send this giveaway as soon as I can :)
I am so excited to see what you have to show today. So let's get this parade going but first... just a quick reminder before linking up.
1. Be a follower of Petites Passions.
2. Link the specific post of your entry, and not just your blog link.
3. Please kindly link back by posting
Passion Parade
button and so others could join the parade too!
4. This party can also be a treasure hunt, so visit others. Share your passion and win a friend!
5. Please no Etsy shop and giveaways.