I was admiring my friend Cindy's collection of journals in her Esty shop. She has a great eye in putting stuff together and make it so beautiful! I don't know how she able to put a prize in her arts!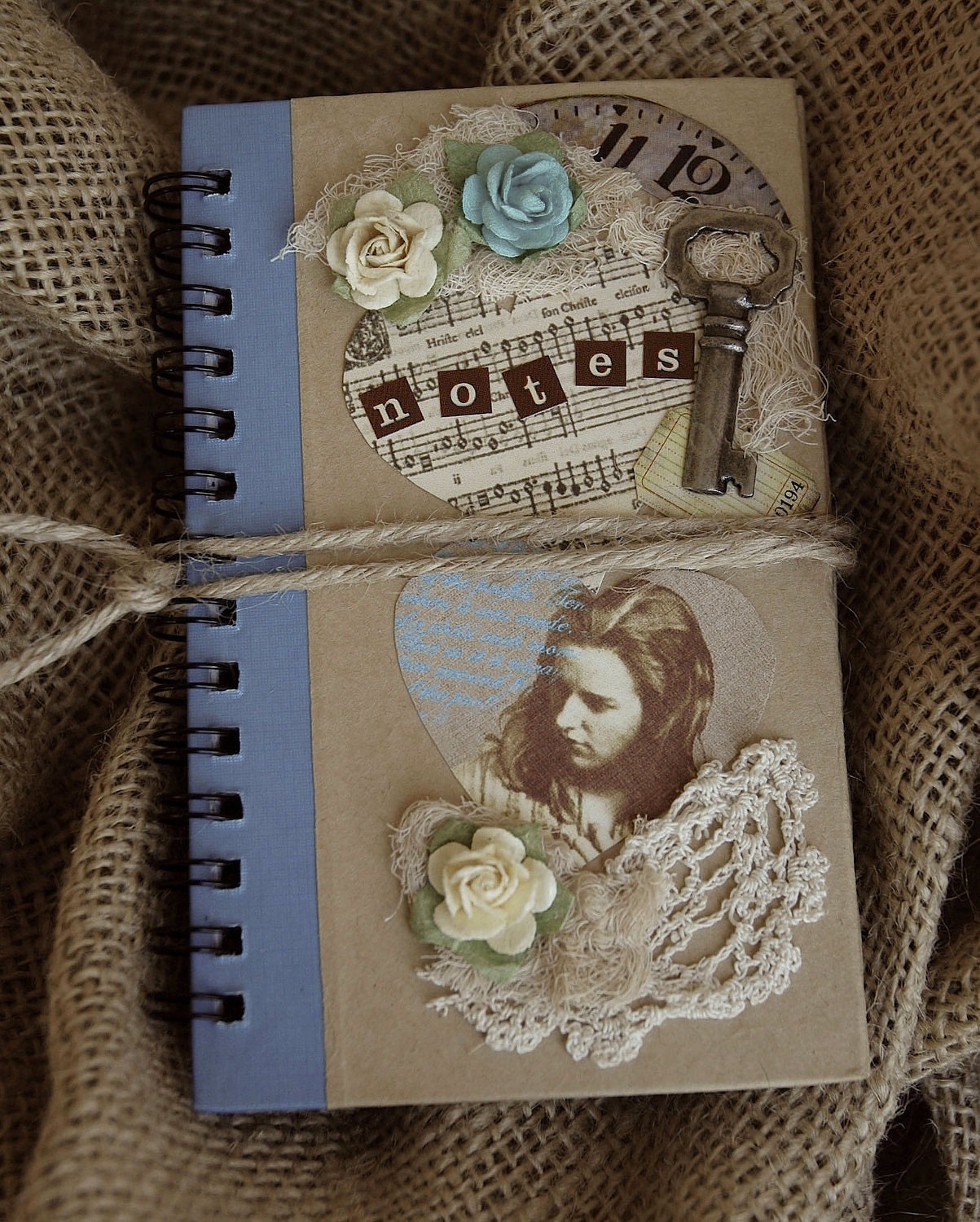 "Thanks Cindy for letting me use your pictures :)"
Looks priceless isn't it. Truly an art from the heart. Makes writing more exciting!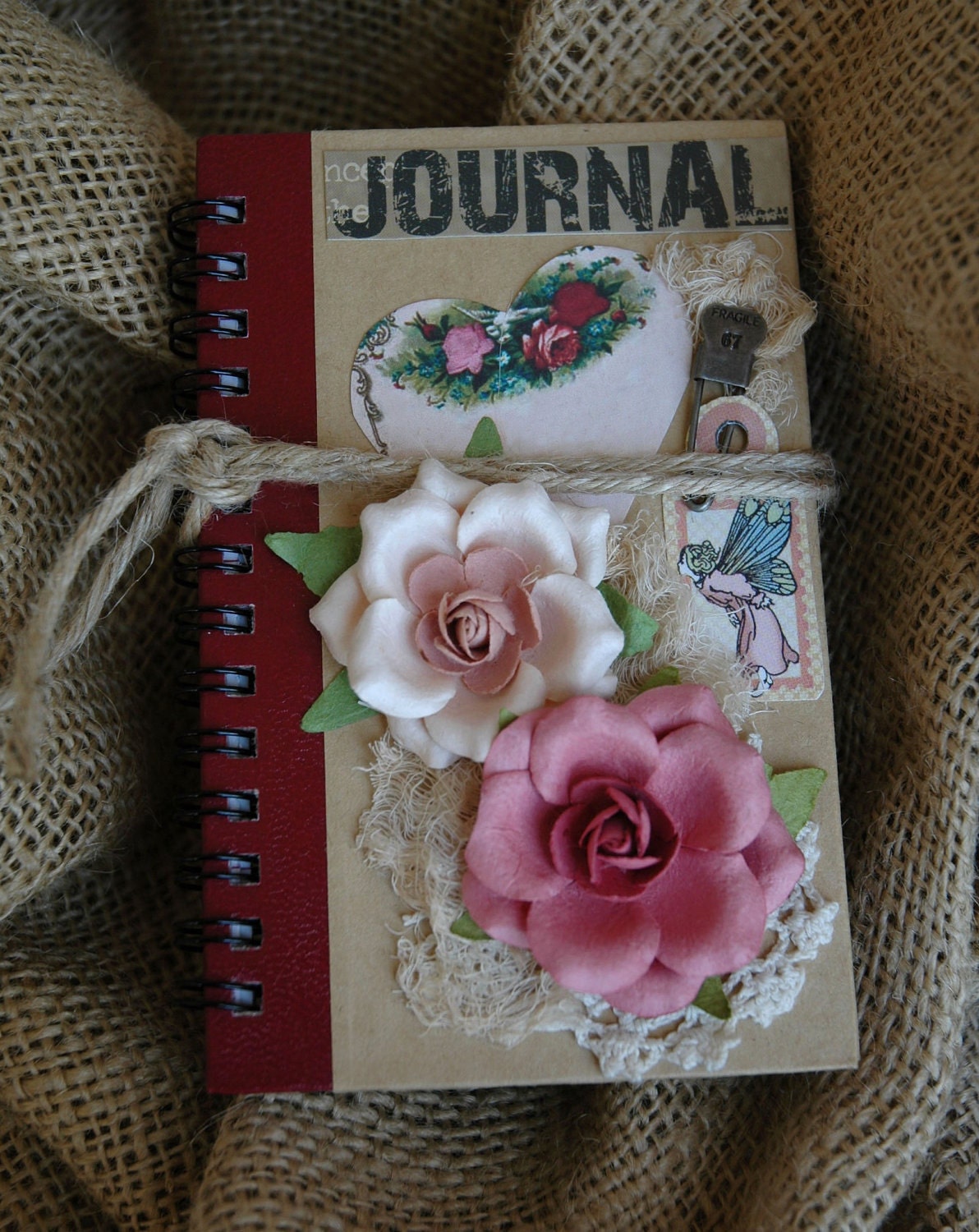 Whenever I see a very cute journal or notepad, I always try to reason to myself I should I get it. I am not a hardcore collector of anything, but I found myself owning an unreasonable number of notebooks, notepads and journal that I don't use. Most of them are gifts.
I got this from a small shop in Lincoln IL called Beans and Such.


I think, a blank journal is second most fascinating thing next to book. It can be a medium to one's life reflection and a start of timeless story.
It also holds back-up files of memories that would soon be forgotten.
Unreasonable because I don't write on journal. My handwriting is so bad, so I prefer to write on the computer, smartphones and blogs. But I there is nothing like a good old fashioned journals.
I was with my mother-in-law at the store one time, I was admiring this cute little notebook. She asked if I want it and she'll get it for me.
I am not a very outgoing person. I am not a talker. Maybe that is why I like writing because it is where I can express my-self well through words.
my mom-in-law knew how I love this cute punch studio notepad. She got one for me and one for herself!
My first journal was to track records
of God's work in my life. I called it "The Evidence of God". So every time I feel like I am losing my faith, it reminds me what the Lord has done.
Everybody has a unique story and lessons to tell today or in the future.
It makes life more interesting.
"A journal can also be a tool for self-evaluation and self-improvement. 'We examine our lives as we come to know ourselves through our journals......'Even if you take your journal and go back a year, you learn things about yourself you didn't know at the time. You understand things about yourself.'"
(Janet Brigham)