Convertible dress, infinity dress, twist-wrap dress, multi-way dress. Whatever you call it, I love it!Like it has many names, there are many possibilities with it too. Style it as many as you can. It is the most practical dress I've ever owned.
(I first saw it
here
)
As soon as my friend told me that I will be her bridesmaid for her wedding, I spent hours and hours looking for the dress I love and when I saw this convertible dress, I know this is what I want. I like the its multi-style idea. It can be worn as dress or a skirt. Casual or formal or even as a beach dress. Conservative or Sassy. Perfect for bridesmaids.
I've checked
Victoria's Secret
and every shops I could think of, even Walmart and mossimo Target, and NONE, NONE of them has knee-length chocolate brown color with flow y skirt. After a long search I thought I'd to take it another level. Have it custom made. If you are feeling lucky, you can find tutorials and
do it yourself
. Instructions on how to wear it are available in
youtube
.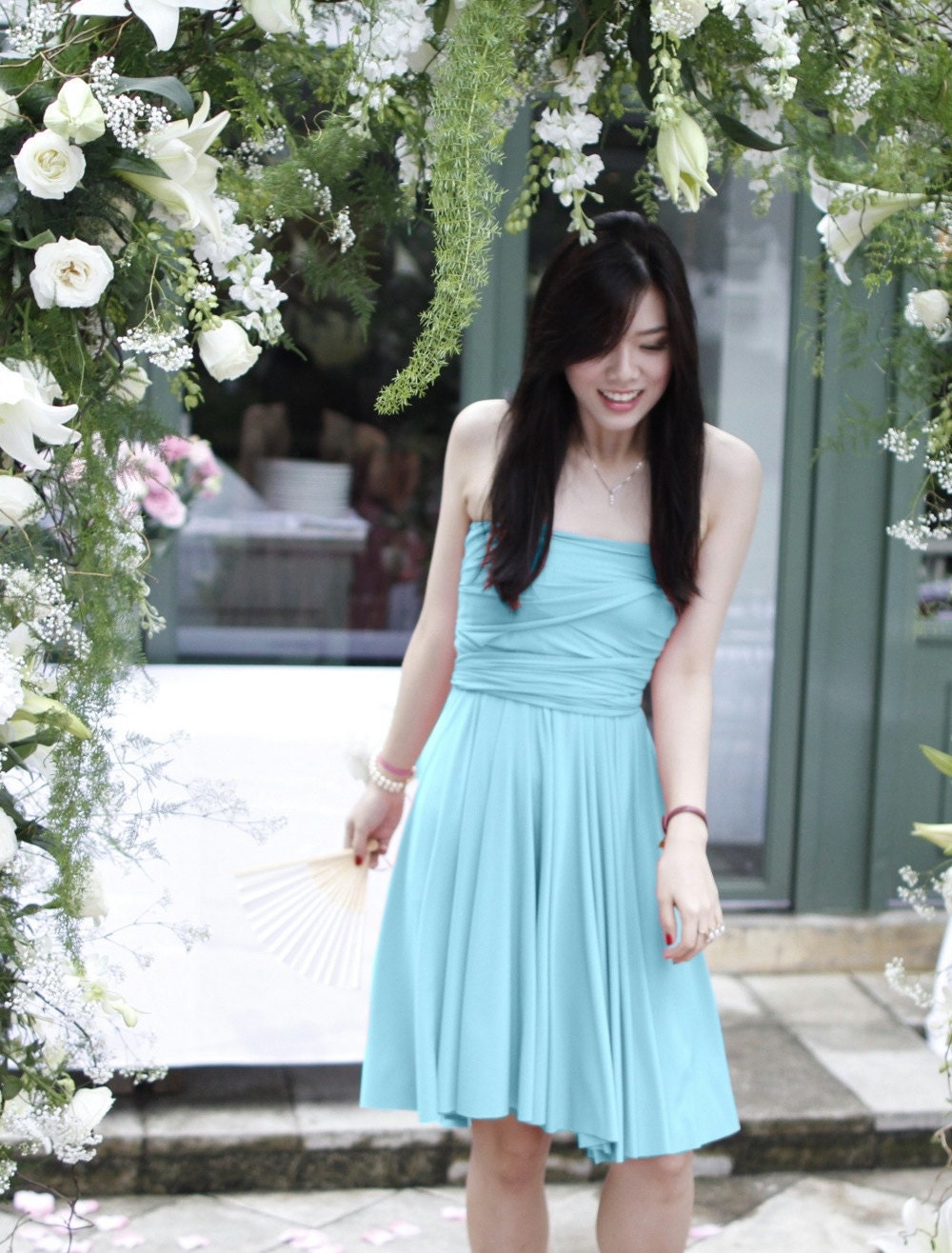 I stumbled upon the website called
Etsy
. I contacted Kay of
kinderbliss
who made mine. She was very nice. She responded to my questions quickly. I had no choice but to rush order it or else it would take four weeks. I got mine for $98 (Including the shipment from Singapore. I think it is a decent price) custom made, including shipping and rush fee and got it after 2 weeks and I am so happy with it! Am I going to buy another one? I am considering it.
Have fun stylin!